$2.99
Publisher:

Xplicit Press

Edition:

1

Available in:

Kindle, ePub

ISBN:

978-1-62327-197-8
Amazon Kindle
B&N Nook
Apple iBooks
How Many Men Does It Take To Screw A Wife? is a Men's Erotica short story – M/F. This erotica short story contains explicit content, erotic situations, graphic language and is suitable for readers 18 and over.
A cuckold husband hears from his horny wife Krystal just how many random men she plans to entertain later that night. It's her birthday, after all, and her husband hasn't been pleasing her.  She has decided that the best present for her is to have sex with as many men as possible in one day, and there's nothing he can do to stop her.  She torments him by telling him who is on her list. Not only can he not stop her, she wants him to watch  and listen.
He is not allowed to stop her, or to interfere with any of the action. Will hubby make it through the ordeal with his sanity intact?  Or will being witnessed to all the gang banging make him snap?  More importantly, he will learn just how men it takes to fill the "void" in his wife's empty sex life! Can he take the truth?
Available on Kindle, Nook, Apple & Android Devices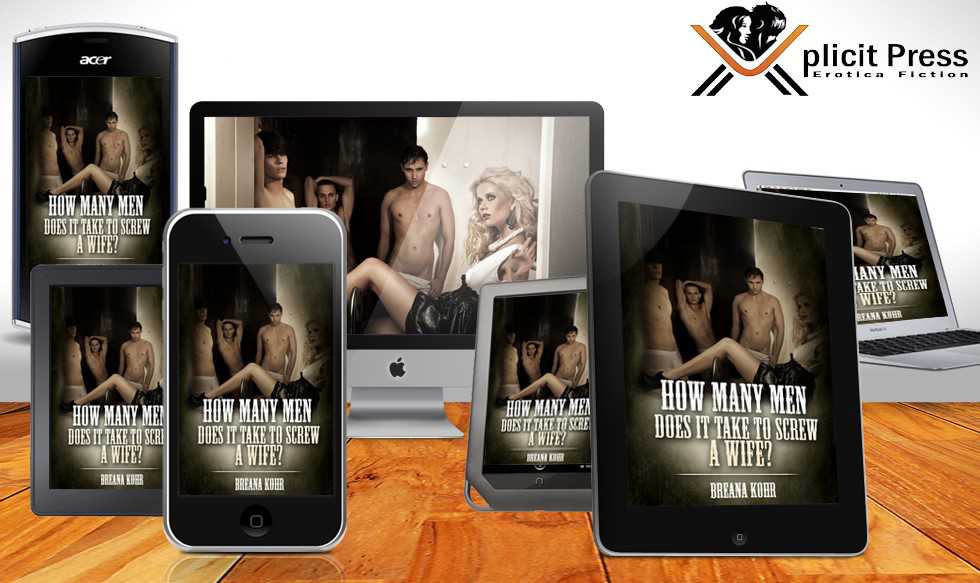 Purchase From Retailers Below: